Setting up Foundry on Synology is similar in execution as a base linux operation with some slight changes in the steps. Some things such as directory locations can be adjusted based on your own setup. If anyone has suggestions for other ways to execute the server instance please, by all means, share.
Enable admin user in DSM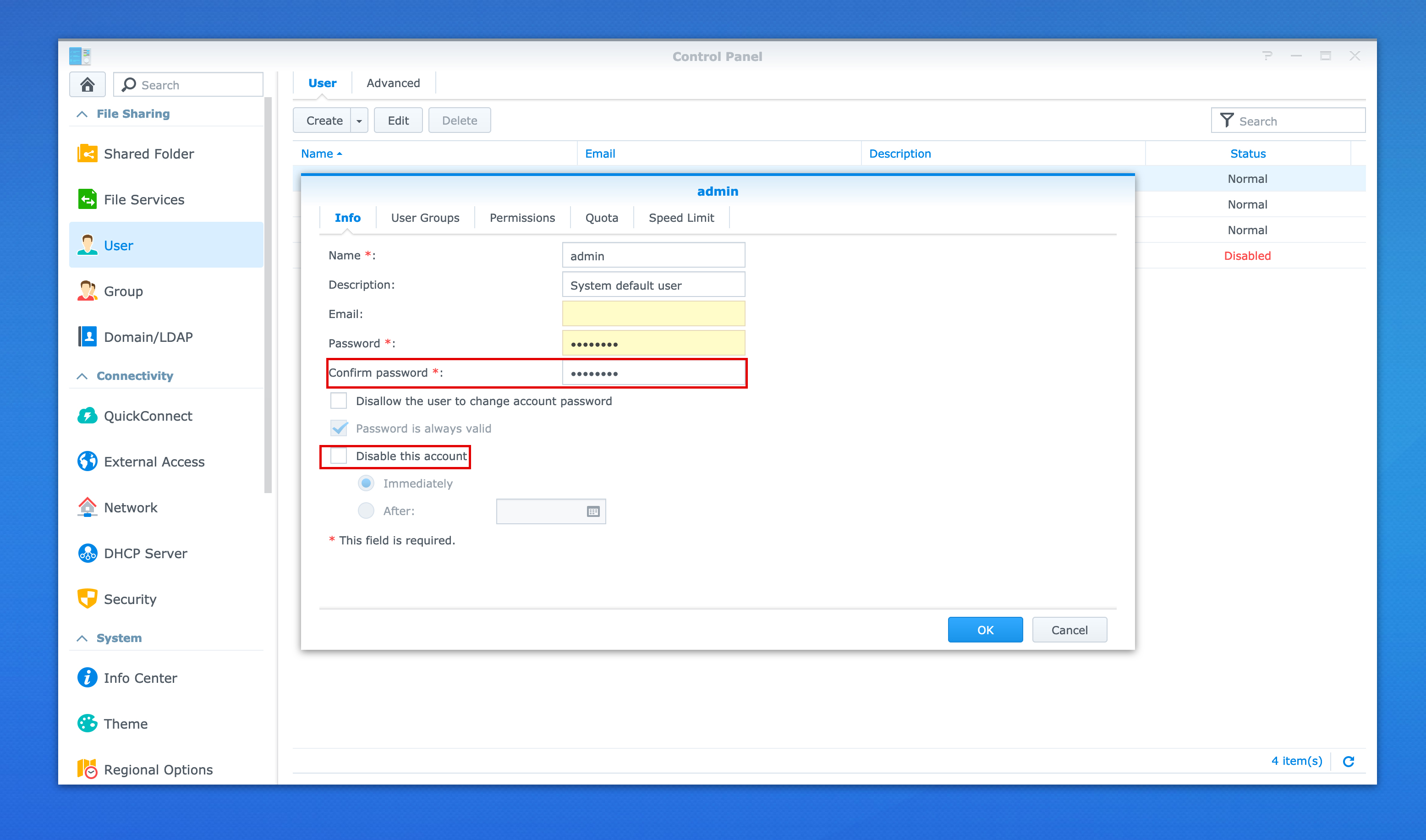 2. Enable SSH in DSM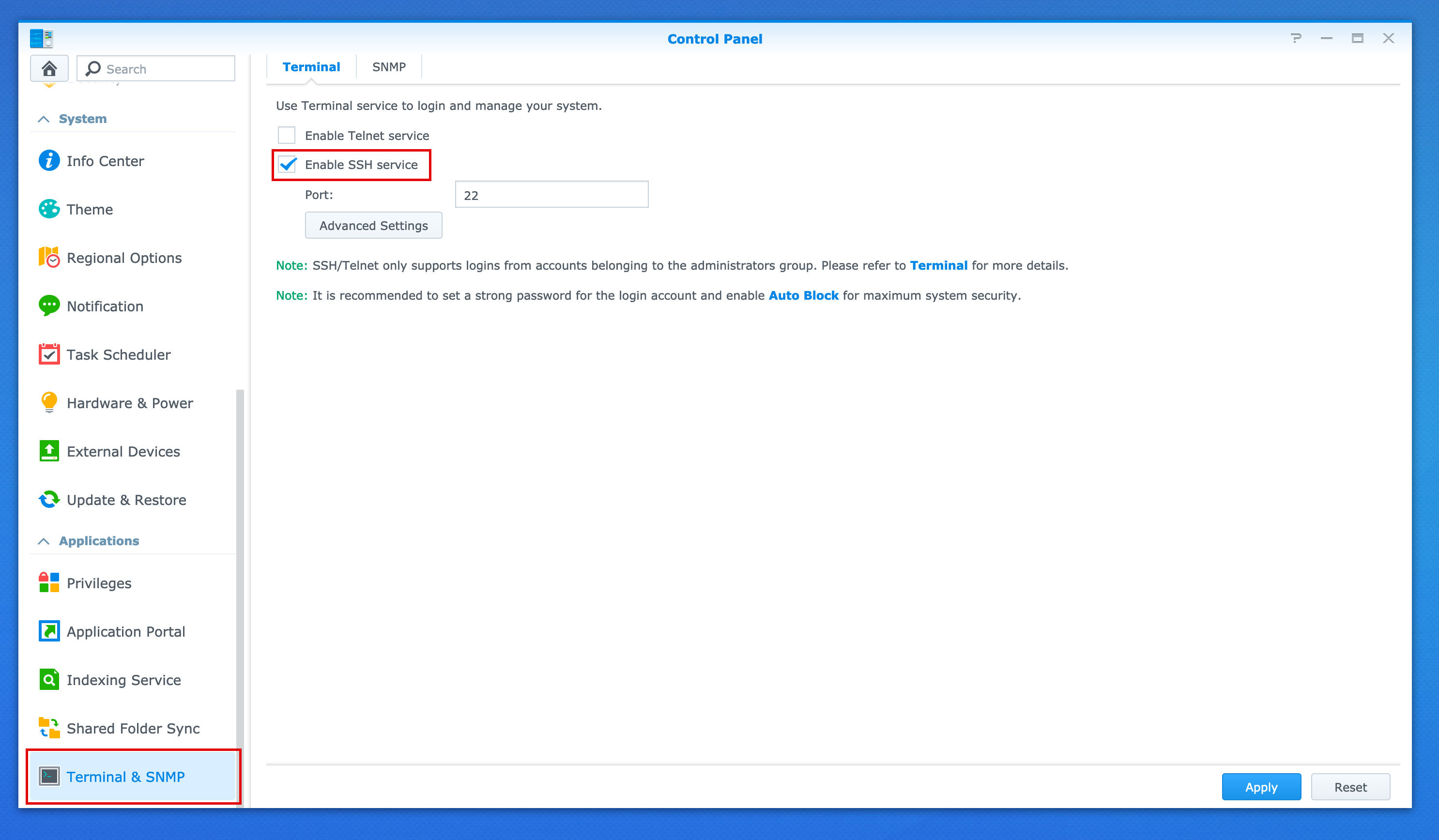 3. Install node.js to synology using DSM, I don't know if both are needed but I did it just in case and it seems to work just fine.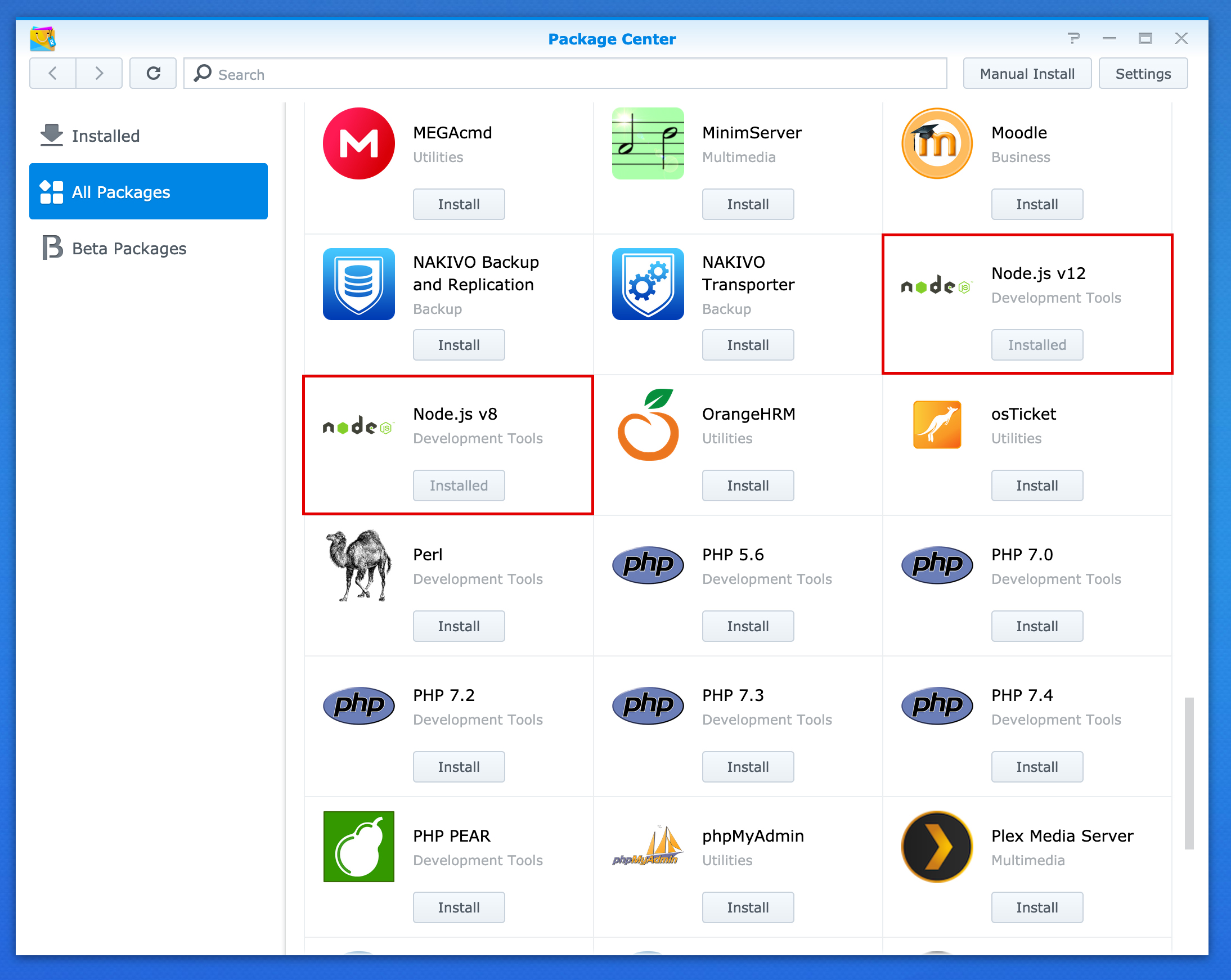 4. Create the foundry directories (the exact location of your directories is up to personal preference)
In this example I have created my directories in home/Drive/FoundryVTT/
The data folder will contain your modules, worlds, and configurations
The other folder contains the application files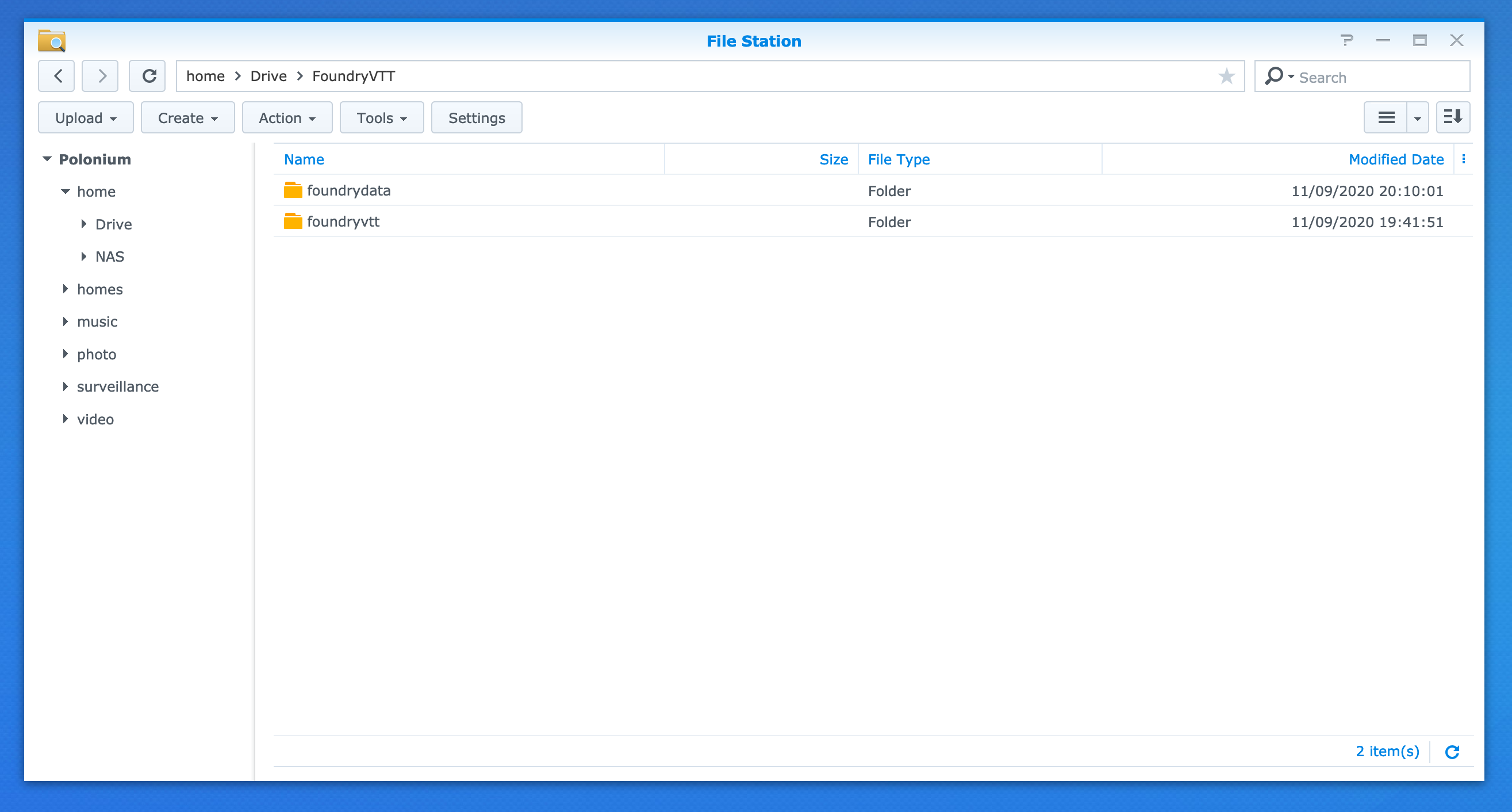 5. Download your node.js Foundry instance, this is located in your account page under purchased licenses. Download this file with DSM and extract the contents of the zip file into your foundryvtt (or whatever you chose) folder. It should look like below.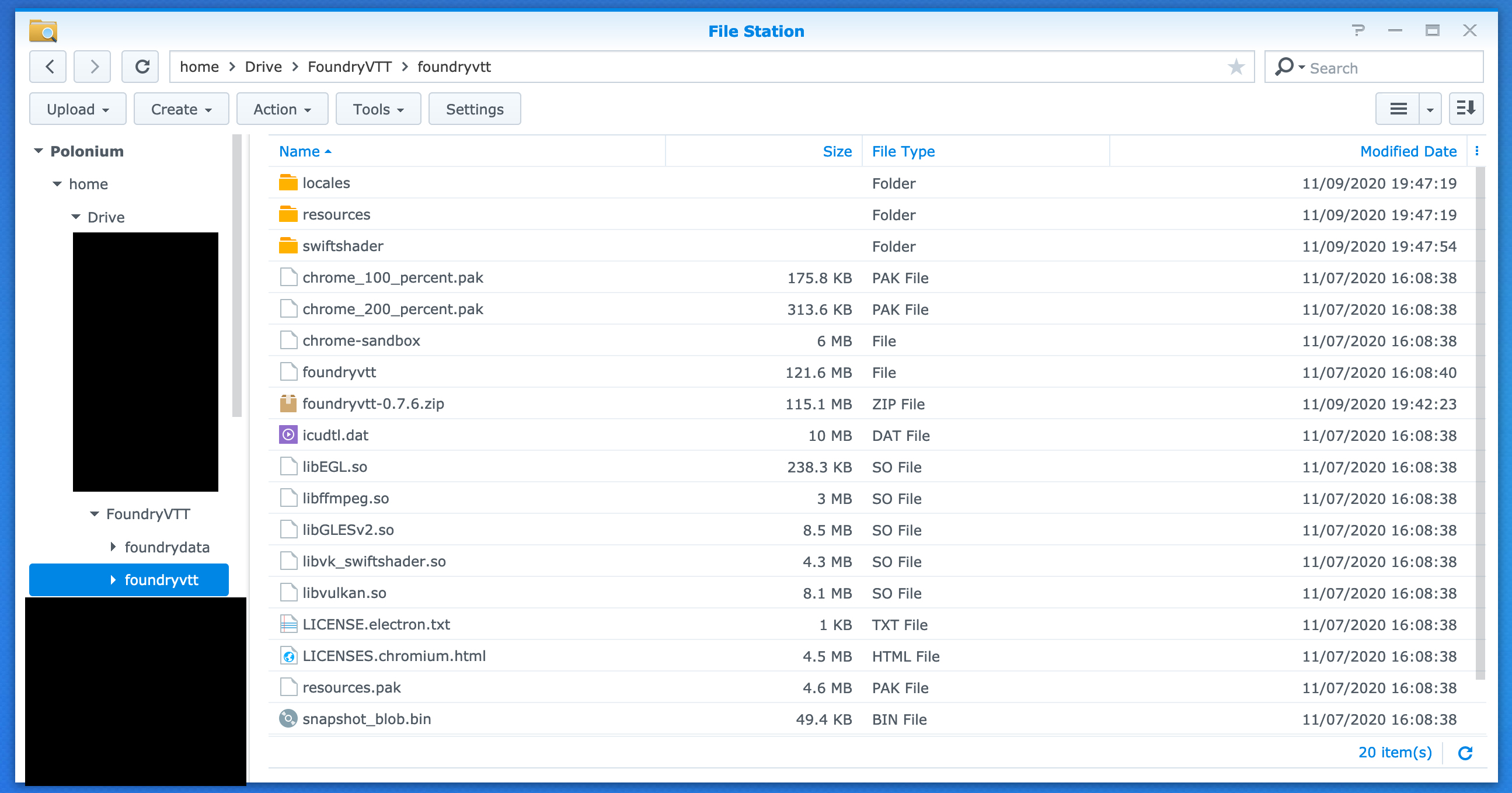 SSH into your synology NAS, this is using your SSH client of choice. I use MacOS and utilize the built in terminal option. Once you open your terminal/SSH client you'll connect to it:
'yourusername@yourcomputername ~ % ssh admin@<insert NAS IP>
Enter your password for the NAS and then enter the following:
sudo -i
You will now be in the root directory for your NAS, this next step changes depending on where you put your VTT, the volumes of your NAS and your file structure, these are the commands I use.
cd /volume1/homes/<hostname>/Drive/FoundryVTT
node foundryvtt/resources/app/main.js --dataPath=foundrydata
Once you close the SSH window this instance will stop working, it is a one time launch option.
If you would like to use your foundry VTT server AFTER closing the SSH client window then you'll need to use Forever. To install and operate forever on your system run the following commands:
npm install forever -g
You MIGHT need to do this with sudo, but if you have already gained root this shouldn't be required. Once forever has been installed you'll change the start-up command to the following, note you do not need to use the 'node' command for this to work:
forever start <directory to main.js> --dataPath=<directory to data path>
Finally to stop the foundry server you'd use the following:
forever stop <directory to main.js> --dataPath=<directory to data path>
Using this setup you will need to keep your SSH client open while the server runs, unless you use Forever to keep it running.
If you close the SSH client without properly shutting down the foundry instance or utilizing Forever it will make you reboot your NAS before it will allow you to launch FoundryVTT again.
To properly shutdown your foundry instance, ctrl-c (or similar hotkey in your client) shuts down the instance properly (note using Forever you need to use a different shutdown process).
I am a novice at these processes so I am open to automation suggestions or similar! - Diabolicbutterfly